Details

Category: Developer News
Whether you're a lead engineer, an architect, or the head of application development, when you commit to a development stack, you're putting a lot on the line. Time, people, money, and maybe even your reputation.
Choosing one development approach over another is not just about your personal preference–it's about risk.
When considering Ionic for a new development initiative, for example, you might ask…
Will I be able to access all the native features I need?
Will it work on the platforms I care about?
Will it integrate with my legacy systems and backend services?
Will I have to migrate my entire project when a new version comes out?
Do my people have the skill set to execute on this? Will they enjoy it?
Given the enormous pressure put on app development teams to pick the right solution, we understand the need for more than just a casual assurance that Ionic will work for you. That's why we're introducing our latest product built for the enterprise, with stability and security in mind.
Introducing Ionic Enterprise Engine
Today, we're unveiling Ionic Enterprise Engine, a stable, supported version of everything you need to build full-stack apps with Ionic, including native features, plugins, and backend integrations. Ionic Enterprise Engine provides enterprise app development leaders with the professional assurances they need to confidently choose Ionic: Guaranteeing that our entire ecosystem, front to back, will work on the platforms they care about most – now and in the future.
Peace of Mind at Every Level of the Stack
Ionic Enterprise Engine provides professional assurance at every layer of the stack. Not just the frontend UI, but also in the native layer and backend integrations. Why extend this support to native plugins and backend services? Because we know that building a full-featured app means a lot more than just getting the UI to look great across platforms. It means tapping into the latest in native device features, adding robust frontend security, and integrating with third-party service providers or legacy backend systems.
We've spoken to many enterprise customers that are happy with Ionic Framework, but inevitably run into trouble implementing a community-supported Cordova plugin, or writing an API integration from scratch. To feel confident embarking on a new development project, these teams need to know that everything required to deliver the features they need will work and continue to work as expected with fast, reliable support when things get a little tricky.
With that in mind, Ionic Enterprise Engine provides all of the following and more:
1. Frontend UI: Ionic Framework support for the latest stable version included with Enterprise Engine
2. Native layer: A full suite of native plugins that are built and maintained by the Ionic team, and guaranteed to work on all supported operating systems and devices
3. Backend and third-party integrations: Premium integrations with third-party services like AWS, Couchbase, Azure, and more, available as add-ons exclusively to Enterprise Engine customers
Long-Term Support
With the pending production release of Ionic 4, many long-time Ionic users may be concerned about the stability of the apps they've already built with older versions of Ionic as well as the timeliness and reliability of fixes to older, open source versions. It's for that reason we are including long-term support (LTS) as part of Ionic Enterprise Engine.
The standard LTS included with Enterprise Engine will cover previous versions of the Framework for up to three years with the option to purchase an additional two years of support if needed.
Advisory Services When You Need It
On top of this, Enterprise Engine customers will get exclusive access to our Ionic Advisory and Training services. While it's great to build with a stable, supported ecosystem that you can rely on, there are times when you just want direct access to the experts who can help you overcome an issue or optimize the apps you're building. Our mobile engineers and well-versed experts have helped many customers overcome challenges already and we're excited to make this type of support available to Enterprise Engine customers.
Pricing and Availability
Ionic Enterprise Engine is for any professional development team that wants the stability, power, security, and peace of mind that comes with knowing the Ionic team will support your development efforts at every level of the stack. No matter your business size, we have custom plans available for smaller companies all the way up to the largest enterprises. So what are you waiting for?
Contact our team if you're interested in receiving a custom quote and learning more.
Read more https://blog.ionicframework.com/a-trusted-foundation-for-enterprise-app-development/
Details

Category: Developer News
If you're building apps in an enterprise environment, you've probably experienced the growing divide between the number of mobile use cases identified for development, and the capacity of the development team to deliver. Some teams have as many as 50-60 apps waiting for development.
Of course, a big selling point of Ionic is that we help you build apps faster: Write once, run anywhere, using common web languages that you already know and love. But, we know there's more to it than that.
No matter how skilled you might be, it can still feel like you spend half your time paging back and forth between your code editor and the developer docs, asking yourself: Which component should I use? What's the right syntax? Where does that header go? And so on… Not to mention stuff like managing plugins or figuring out how to integrate with a new backend service.
Well, I'm happy to announce that the team at Ionic has just introduced a new solution, Ionic Studio, designed to take all that extra stuff off your plate so you tackle your app backlog while we take care of the rest.
Introducing Ionic Studio IDE
Ionic Studio is a full-featured, locally-installed IDE that provides an unparalleled developer experience for anyone building apps with Ionic.
Based on the same open source project that VS Code is built on, Studio has all the features you'd expect from a robust code editor, such as TypeScript support, autocompletion, debugging and more. But it's all the extras we built with the developer in mind that we hope you'll really appreciate.
Supercharged Development
For one thing, Studio may just eliminate the need for developer docs altogether. As much as we take pride in having well-written docs, we know it can be a pain to page back and forth between a code editor and a docs page. With Studio, everything you need to know about Ionic is right there in the IDE.
The complete library of 100+ Ionic Framework components, which are frequently updated, can be easily browsed simply by scrolling through the list. It's as easy as selecting a component to drag and drop it into your app, which will then automatically generate the essential code you need. Plus, you can navigate all of your property settings in the pane on the right.
Additionally, Studio helps you visualize your app as you're building it by allowing you to preview your app on any installed simulators, in a web browser, or on a native device. Live Reload automatically refreshes the UI as you make changes in your project so it's always up-to-date. Also, Studio includes a visual design mode that allows you to easily switch back and forth between code mode and design mode at any time in order to ensure any changes you make are reflected in the code.
Even with all of those features, we see Studio as much more than just a code editor. It helps you manage your entire development project. This includes your Cordova plugins and platforms, the colors and themes of your app, local assets and files, and a whole lot more—Making it easy to organize and manage everything you need to build high-quality apps, quickly—all in one place.
Backend Integrations: AWS Amplify & More
And, if you didn't think the above was enough, Studio helps you build full-stack apps by integrating directly with backend systems and third-party services. In partnership with Amazon Web Services, we announced the first backend integration available in Studio: AWS Amplify, a library of highly scalable, reliable, and flexible cloud services for mobile and web apps.
In fact, I was on-stage at the AWS re:invent show today, unveiling Ionic Studio to a packed audience and demonstrating the AWS integrations featured in the solution.
By offering services like AWS Amplify from within Studio, we hope to make it much easier for front-end developers to integrate backend and third-party services, all from a single development environment. To add these services to your app, just drag the associated components into your code files and voilà!
Mobile DevOps Powered by Ionic Appflow
Of course, just accelerating the development process is not enough. Equally important to us is how quickly you can get working code in the hands of your users. That's why Ionic Studio will integrate with Ionic Appflow (formerly Ionic Pro), a mobile DevOps suite of services to automate every phase of your app delivery pipeline—from building native binaries to real-time app updates—so you can ship changes at the speed of development.
In fact, while more than 50 percent* of enterprises ship code four times a year or less, Ionic Appflow users are shipping 3-4 times per month on average, and in many cases weekly or daily.
Pricing and Availability
Ultimately, we want everyone to benefit from Ionic Studio. We're currently working on a Community Edition that we hope to roll out later in 2019 to allow individual developers, students, and others to supercharge their development.
For now though, we recommend Ionic Studio for professional development teams looking to undertake mission-critical app development projects or a growing backlog of apps needed to support the business. In fact, we already have a few enterprise development teams building with it and we can't wait to see what you all are able to create too.
And with that, we're happy to say that Ionic Studio is available today. If you're interested in starting a project in Studio, please reach out to us for a live demo or custom quote.
—
A Note About Creator
Some of you might be asking, what about Creator? While Creator has a similar look and feel to Studio's visual design mode, in reality the tools are quite different.
Ionic Studio is a locally-installed, full-featured IDE for professional developers. Ionic Creator is a cloud-based app builder for people who are new to development or who are building more basic apps with few customizations.
We know that people love Creator, so it will be staying around for the foreseeable future. Once there is a Community Edition of Studio, we will evaluate the feature differences and determine next steps.
---
* The above stats are based on recent research from
Forrester
. According to the report:
"Half the developers we survey tell us their teams release applications four times a year or less… And yet teams that build great mobile experiences release eight to 12 times a year. With regular feature updates from Apple (six to date in 2017) and Google (four in the past year) and evolving customer expectations, a high-velocity application release capability is table stakes."
Source: Forrester, Best Practices For Mobile Experience Development And Delivery, December 2017
Read more https://blog.ionicframework.com/announcing-ionic-studio-a-powerful-new-way-to-build-apps/
Details

Category: Developer News
To complete the objectives of this year, after the renewal of our documentation, we have consolidated our sites and latest offers in a single place, and integrated a new Popup Storefront. Now, we are ready to take on the 2019 objectives of technology modernization.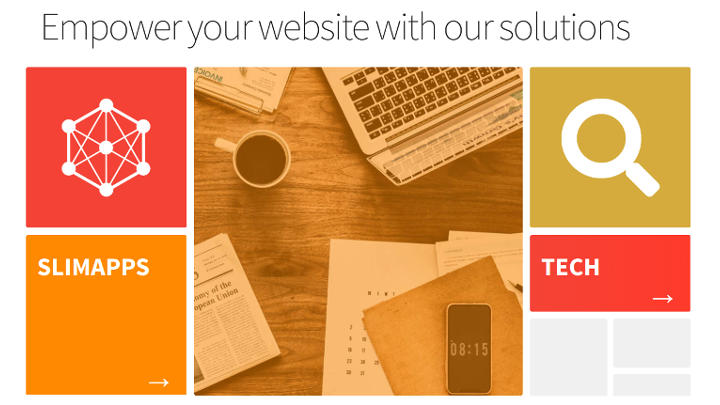 The new Pop Storefront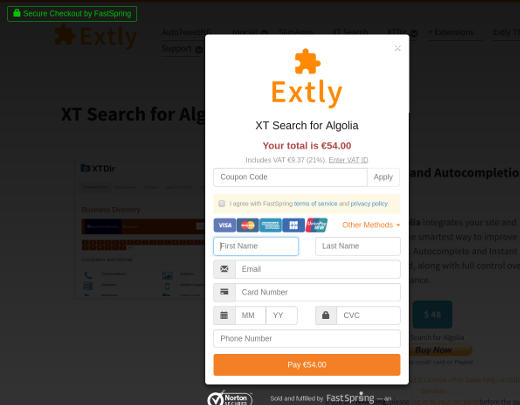 It's renewal time
In the last quarter of 2018, we have released a set of upgrades.
Joocial and AutoTweetNG 8.23.1
Firebase Dynamic Links shortener Google Page Speed reports channel Reviewed for Joomla 3.9, PHP 7.2
XT Search for Algolia 1.7.0:
Incremental Indexing Multilingual Indexes support
XTDir for SobiPro 6.9.0: Reviewed for Joomla 3.9, SP 1.4.8, PHP 7.2.
XT YouTube Optimizer 2.0.0: Optimized for mobile access.
XT Adaptive Images 5.0.0: Optimized for mobile access.
To the moon!
Read more https://www.extly.com/blog/22-latest-news/722-news.html
Details

Category: Developer News
Like most dev teams, you're probably on some form of an agile cadence, releasing working versions of your code every 1-2 weeks. In fact, most teams have it down pretty well by now: Backlog grooming, thorough sprint planning, velocity reviews and retros—the whole nine yards.
But, how often are you actually shipping these updates to users? And more than that, how much strain and pressure does this actually put on your team?
If you're like 50 percent* of large enterprises, you're likely shipping code four times per year or less. So while most of us are completing new features and bug fixes every few weeks, the actual process of packaging up all those updates into a new native build, submitting the updated binary to the app stores for approval, and getting users to download and start benefiting from the new code is often measured in months or quarters.
What this means is that despite working in sprints or having an agile team approach: It's not enough. For your users to really feel the impact of your updates, you should be shipping new features and fixes at the same rate your team is developing them.
At Ionic, we've been thinking about this a lot.
Just like any development team, we appreciate truly agile processes that allow us to more easily provide users with the experiences they crave. That's why we revamped our latest product with a DevOps philosophy in mind to better enable teams to make changes and ship updates at the speed of development—without having to be a DevOps expert.
Introducing Ionic Appflow
With that said, we're incredibly excited to introduce a new product for Ionic developers: Ionic Appflow.
Put simply, Appflow is a DevOps solution for businesses building apps with Ionic. It helps teams increase agility, app quality, and time-to-market by automating key phases of the development lifecycle.
With Appflow, Ionic makes it easier to generate native apps, ship real-time updates, streamline build processes, and organize approval workflows without the hassle of routine manual processes and complicated setups. Most importantly, Appflow takes care of the not so fun parts of shipping apps to free up your team to focus on the good stuff (innovation).
Here are a few of the benefits you'll get when you integrate Ionic Appflow into your development lifecycle:
Reliable Native Builds in the Cloud
Does this sound familiar:
"Oh, the app didn't build for you? Hmm. It works on my machine." ¯_(ツ)_/¯
The "works on my machine" problem is a perpetual thorn in the side of all app developers working in teams.
Well, one of the great things about Ionic Appflow is that you build your native binaries in a clean, consistent cloud-based environment, so there are no local dependencies to worry about. If it worked fine on your co-worker's machine, then it will work fine on yours.
This is a huge benefit for distributed teams with lots of people collaborating on a single project, and we think you're really going to love it.
Real-time Updates
Another great feature built into Ionic Appflow is the ability to send live app updates directly to your users. With a feature we call Ionic Deploy (now part of Appflow) you can easily push hot code updates as frequently as you like all from the Appflow dashboard.
Because Ionic apps are powered by web technology, most changes don't require binary modifications, and thus allow for immediate deployments. This is a massive advantage that we, as Ionic developers, are uniquely able to leverage to move faster and develop more efficiently. The ability to push updates live as they happen can end up saving you days, or even weeks, of wait time.
We mentioned earlier that half of enterprises are releasing updates four times a year or less, according to research from Forrester. In contrast, the average Ionic Deploy user is shipping updates 3-4 times per month, with many releasing new versions of their app daily. This is what we mean when we say, "Ship at the speed of development."
Pipeline Automation: No Expertise Required
You can think of Ionic Appflow as DevOps for Everyone. Why? Because most tools out there require in-depth knowledge of continuous integration and continuous delivery (CI/CD) to fully automate every step in the build and release process. And while that approach may work fine for some larger teams or incredibly savvy startups, for most everyone in between tackling DevOps can seem unattainable with not a lot of guidance on where to begin.
With Ionic Appflow, you get automation out of the box. We give you pre-built workflows and smart defaults to automate your pipeline in minutes, with power and control to customize as you see fit. With CI/CD best practices already built in, you don't have to be an expert to start improving your team's agility and delivery immediately. Everything is accessible in a highly intuitive dashboard; no custom scripting necessary.
Automations come with powerful features that allow you to customize your builds to fit your team's workflow:
Automatically trigger builds when developers check in code.
Attach custom environments to your automations to create multiple versions of you app for staging, QA, and production for the same code.
Use native configurations to swap out the bundle id, app name, or deploy configuration on the fly so that you don't need to manually configure them for each environment.
From Ionic Pro to Ionic Appflow
Longtime Ionic users will recognize Ionic Appflow as an evolution of what we previously called Ionic Pro. Many of the same features, including Ionic Deploy and Ionic Package, are included. The key difference (in addition to the name) is that we've reshaped the experience to focus on mobile DevOps and continuous delivery as the key use cases.
Automation is the first of many new features in Ionic Appflow that will help teams not only speed up their delivery pipeline, but also drastically simplify it. On the roadmap are further enhancements, including webhook integrations so you can automatically push your app to the app stores right from Appflow, send a new native build to your AWS Device Farm, or completely automate the review and approval of new changes.
As we've narrowed the focus of what used to be called Ionic Pro, the engineering team behind Appflow will be able to better assist development teams to focus on the critical stages of their app lifecycle.
New Plans & Pricing
For current Ionic Pro users, you may notice a change in plan names and prices with the introduction of our new products. We mostly did this to simplify our pricing structure and design. But don't worry, you can stay on your current plan and won't need to change unless you want to take advantage of what the newer plans have to offer.
We've slimmed down the lineup to three plans: Starter, Growth, and Scale.
The Starter tier is totally free. You can upgrade for $29 per month to access premium features like Ionic Package, our native build service, and up to 10,000 monthly live updates with Ionic Deploy.

The Growth tier is for development teams building production apps. It starts at $120 per month and unlocks critical features like automation, team collaboration, and a higher limit of 25,000 monthly live updates with Ionic Deploy.

The Scale tier is for teams building larger scale apps, or more complex environments that need the additional security of on-premises git repos, single sign-on, and role-based permissions. This plan also includes the ability to set custom limits for Ionic Deploy. Pricing for the Scale tier is highly-customized to fit your team and company's needs.
Get started
We built Ionic Appflow with the developer in mind and hope that if you're a company looking to increase team agility, app quality, and time-to-market through the automation of key phases of the dev lifecycle, then this is the right tool for you.
Ready to get started? Check out the Ionic Appflow landing page to learn more, or sign up for a free account today!
---
* The above stats are based on recent research from
Forrester
. According to the report:
"Half the developers we survey tell us their teams release applications four times a year or less… And yet teams that build great mobile experiences release eight to 12 times a year. With regular feature updates from Apple (six to date in 2017) and Google (four in the past year) and evolving customer expectations, a high-velocity application release capability is table stakes."
Source: Forrester, Best Practices For Mobile Experience Development And Delivery, December 2017
Read more https://blog.ionicframework.com/ionic-appflow-devops-for-everyone/
Details

Category: Developer News
if you're new here, Capacitor is the latest project from the team behind Ionic Framework that provides an abstraction on top of Native SDKs so you can write modern web apps and access any Native SDK through a cross-platform, portable layer. Capacitor apps work on iOS, Android, Electron, and the web as a PWA.

It's our take on a stew with Cordova and Turbolinks and a bit of React Native for seasoning, focused on building modern web apps on mobile, what we call "Native Progressive Web Apps."

Capacitor and Ionic Framework are a delightful pairing, with Ionic providing the cross-platform UI controls, and Capacitor providing the runtime and Native SDK access. You might even detect subtle notes of cherry and leather and cigar smoke.

So…2018…Amiright?
In 2018, Capacitor largely flew under the radar. This was intentional. Today, most Ionic apps run Cordova, which is working well for many users. We felt no need to cause even more of a stir by forcing a whole new native layer on users, and we also knew that there would be bugs, as Capacitor, in general, wouldn't be production ready for a bit. With Ionic 4 creating enough stress as it were, we didn't want to add more to the mix with Capacitor.

Despite that, we were excited to see an increased interest in Capacitor from the Ionic community and communities outside of Ionic. Many Ionic users built apps with Capacitor and had very positive impressions of the project. I also personally received encouraging inbound interest from reporters and some dev rel folks at projects like Angular. Despite being largely an improvement on existing approaches, something about Capacitor felt new and fresh.

Above all, what got me jazzed most about Capacitor is how many folks from non-web JS projects like React Native and NativeScript were excited about Capacitor. The feedback from them was similar: "I always wanted to continue to build with web technologies on mobile, but I struggled with Cordova and the native tooling and at some point, I got fed up and was just done with it. Capacitor will bring me back."

This feedback was critical for us, as it meant that Capacitor was following the right vision ("the web will win"), and that making some major UX improvements on how past tools like Cordova worked were paying off.

During the rest of 2018, the Capacitor team, now led by Julio Cesar with contributions from the community, added a number of key features to Capacitor. Those features included Push and Local Notification support out of the box, so apps can get notifications without worrying about installing extra plugins or adding new libraries—Plus, support for Electron, tons of bug fixes, and web implementations for key plugins.

Fast forward to November 2018, and the team at Ionic is finally coming up for air with Ionic 4 final fast approaching. We've been having a lot of internal conversations about our plans for open source in 2019 and where Capacitor fits in…

2019
In 2019, Capacitor will become the official native abstraction and runtime for all Ionic apps. But in order to get there, a few things need to happen:

First, we need to ship the 1.0, production-ready release of Capacitor. We plan to do that close to the v4 final release which is slated for January.

Next, while we added Capacitor support to Ionic CLI this year, we haven't promoted it or made a big splash about it, yet. In 2019, we are going to encourage users to try it out for new apps. That means prompts in the CLI and more promotion on the getting started guide.

Finally, Capacitor needs to be integrated into our commercial DevOps product (Ionic Pro). Developers need to be able to do builds with Capacitor and push remote updates in Capacitor apps—All that work will be ongoing in 2019.

For the project itself, a big priority for 2019 is not adding features, but instead doubling down on stability. That means investing in more unit and automated testing. We want Capacitor to be the most stable mobile platform around, and we do that by letting the community build on top of it, while we focus on creating a wonderfully stable and reliable core runtime.

Speaking of the community, we have work to do to help the community flourish and be everything that it can be. Despite the fact that we did not do a lot of community work in 2018, I am thrilled about the 1300 folks that joined our Slack and the volume of PRs and contributions we've had on the Capacitor Github repo. Whenever you make something new like Capacitor it's always hard to know if it's going to be a thing. Having seen projects like Ionic definitely become a thing, it's thrilling to see the same early adopter passion for Capacitor that Ionic had when we started.

Beyond community development, a major priority for us is making it easy for developers to build awesome plugins and native integrations, and getting those in front of the Capacitor community. That means adding an index of existing Capacitor plugins and investing in our plugin development guides.

Speaking of Cordova…

What about Cordova?
Even though Ionic has been working on a new project that essentially replaces Cordova, we still use Cordova heavily and continue to invest in the platform. In fact, we are planning on directly supporting Cordova for Enterprise customers for a long time to come. That means our investment in the platform will grow rather than shrink. Stay tuned for more updates on this specific support plan in 2019.

We get asked often: why couldn't we have just improved or modified Cordova? Unfortunately, I don't have an answer that will satisfy many people as for why we built our own thing instead. The open source space is filled with new projects that built on older projects and made tangible improvements that couldn't have been done without radically changing the original product, which is what Capacitor would have required. We felt like we couldn't do that with Cordova for technical and political reasons. Whether that is right or wrong that is the conclusion we came to.

On the plus side, Ionic now controls almost all of its stack. When you build an Ionic v4 app and use Capacitor, we control the native runtime layer, the UI controls, and the "framework" used to build the controls (Stencil). The only part we don't control is the frontend framework you use on top (Angular, React, Vue, or nothing). This is significant: If there's an issue in any part of the stack that we control, we can fix it right away. We are already seeing some wonderful returns on this investment and it's enabling us to build a stronger Ionic and focus on what we do uniquely well.

One last thing: For our enterprise customers that are using some of our premium Cordova plugins like Identity Vault or Couchbase Lite Enterprise integration, expect those plugins to work for both Cordova and Capacitor in 2019 as we have been deliberate in building them in a cross-runtime fashion.

So, no new features?
Well, okay, maybe a few, but we're not necessarily forcing them to happen in 2019.

One of the big things that I want to see happen with Capacitor is easier integration with Native SDKs. The reality of the mobile market is that many services and SDK vendors are pulling back from building plugins for third-party frameworks like Cordova or React Native, and instead focusing on their native iOS and Android SDKs (while encouraging the community to build wrappers for their framework of choice). A lot of this is a reaction to the sheer number of options in the market, as it's just not feasible for many companies to support every cross-platform solution under the sun.

We've been noodling on an idea we are calling Capacitor Native Views: A super simple way to wrap a Native SDK and expose it as a reusable component that can be easily consumed in JavaScript.

Some toolkits, like NativeScript, take the approach of exposing every Native SDK API to JavaScript. We think the security implications of that are undesirable, and it doesn't remove your need to learn platform-specific APIs. We don't think you should have to learn those APIs if you don't want to, and we don't think you should expose all Native APIs to JavaScript for security reasons.

Instead, Native Views provide a structure for wrapping and consuming a Native SDK so that it can be easily and safely exposed to JS and your web code, with rich TypeScript support and minimal maintenance required for the actual wrapper.

This idea is still super early, so don't expect this to land in 2019, but we mainly want to gauge interest in the concept and figure out what we need to do to make it happen at a larger scale.

Beyond that, we want to make it easy for Capacitor to embed into existing native projects, something we've already started to see. In fact, we've had several requests for embedding Capacitor into a React Native shell so you can build most of your app with Ionic + Web Technology, and wrap it with some React Native calls. That was something we didn't anticipate, but is really exciting because it further proves to us that developers can get huge productivity gains by building 90%+ of their app with web technology. Expect to see embed work happen in 2019.

Until next time…
We're heads down and focused on getting some big releases out at Ionic for the end of the year, Capacitor included. We're more excited than ever about the opportunity to make building mobile apps even easier than before, all by focusing on the most widely used and known technology stack in the world: The web.

Stay tuned for a big 1.0 update from us on Capacitor soon, and until then we hope to see you around the repo!

Interested in getting started with Capacitor? Check out our announcement webinar:
Read more https://blog.ionicframework.com/capacitor-in-2019-native-progressive-web-apps-for-all/