Reaction buttons at your joomla content and get reactions ofyour site visitors for each joomla core article.
Animated or Static Reaction Icons
There 2 different type of Icon sets in the plugin package. Youcan also upload and use your own reaction icons.
Number of Reactions per Content
Each reaction is saved to database and showed to thevisitors.
Customized Header text
Your visitors can see if they...
Details

Category: Latest Extensions
Joomla 3.9.1 is now available. This is a bug fixrelease for the 3.x series of Joomla including over 40 bug fixesand improvements....
Read more https://www.joomla.org/announcements/release-news/5751-joomla-3-9-1-release.html?utm_source=feedburner&utm_medium=feed&utm_campaign=Feed%3A+JoomlaAnnouncements+%28Joomla%21+Announcements%29
Details

Category: JAnnouncements
Great way to create smooth and responsive VirtuemartCategory Accordions.
Category Accordion for Virtuemart is anelegant, flexible & user friendly, jQuery basedmulti-level category accordion module forVirtuemart with various options and easingeffects. With the simplified settings and coloringoptions, you can create varieties of accordions on thefly.
Features:
Clean and Responsive jQuery based...
Details

Category: Latest Extensions
To complete the objectives of this year, after the renewal ofour documentation, we have consolidated our sites and latestoffers in a single place, and integrated a new PopupStorefront. Now, we are ready to take on the 2019objectives of technology modernization.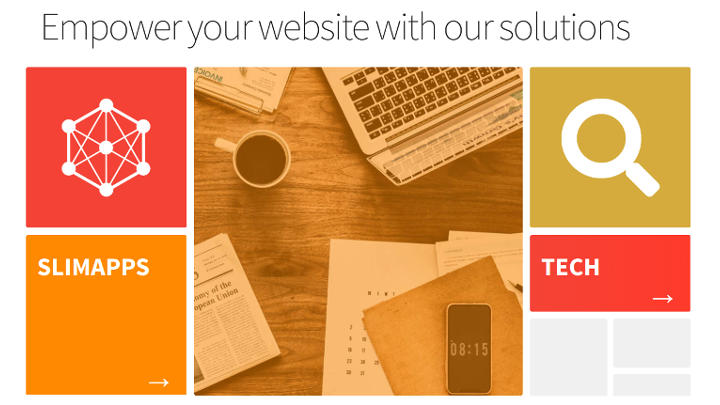 The new Pop Storefront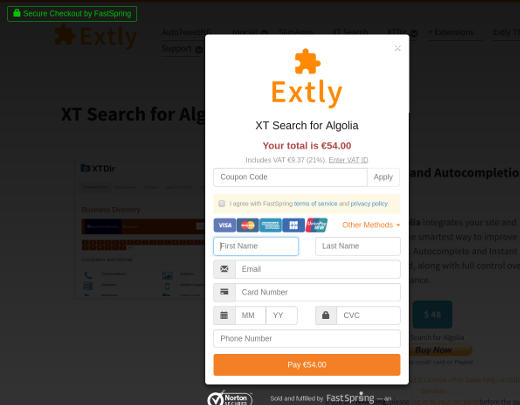 It's renewal time
In the last quarter of 2018, we have released a set ofupgrades.
Joocial and AutoTweetNG 8.23.1
Fire...
Details

Category: Developer News
Take full advantage of the recent releases of all ourextensions with a new or renewed membership purchase at 30%off.
This is a great opportunityto Join the Club!: Access and supportservices to all Extly's extensions for 1-Year. The Extly Club isyour source for all of our extensions.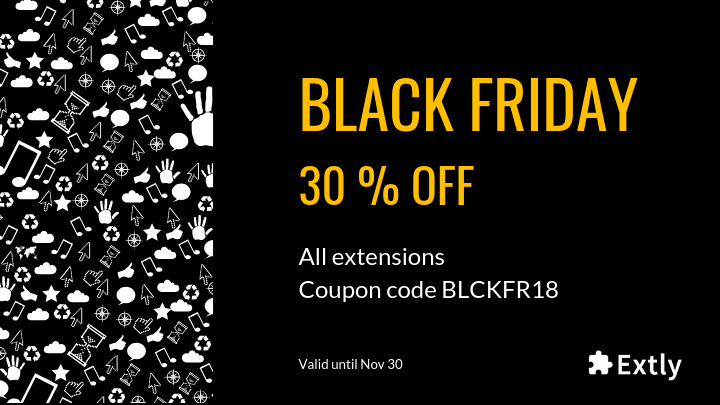 Valid until November 30, 2018
Read more https://www.extly.com/blog/22-latest-news/721-black-friday-cyber-monda...
Details

Category: Developer News
Open Source Matters, Inc.
Full Board of Directors and Officers Meeting
Date:November 15, 2018
Time: 17:00UTC
Total time ofmeeting: 1 hour 25 minutes
Attendees:
Rowan Hoskyns Abrahall (President), Alexander Metzler(Vice President), Luca Marzo (Secretary), Jason E Rosenbaum(Treasurer), Djamel Kherbi (Director), Yves Hoppe (Director),Sandra Decoux (Director).
Apologies:
George Wilson (Director), Hugh...
Details

Category: JBlogs