It's renewal time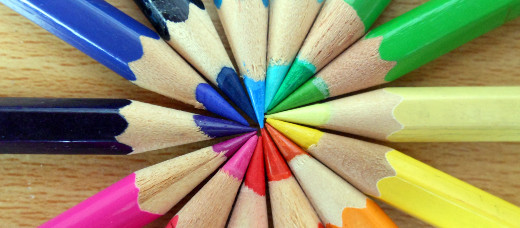 Entering in the last quarter of 2018, we have released a set ofupgrades to be ready for ready for Joomla 3.9 and PHP 7.2. The newversion of Joomla comes with new features, and PHP 7.2 has evenmore performance improvements. Overall, an opportunity to planfor Joomla 3.9 and Joomla 3.10.
Joocial and AutoTweetNG 8.22.1: Reviewed forJoomla 3.9, PHP 7.2.
XT Search for Algolia&nb
Details

Category: Developer News
This meeting of the Joomla! Compliance Team has been held onOctober 17, 2018 at 14.30 UTC/GMT on Glip
Participants
In attendance: Achilleas Papageorgiou, Luca Marzo, SandraDecoux, Sander Potjer, Roland Dalmulder, AlkaiosAnagnostopoulos.
Discussion outline
An update according to the upcoming SSO & DMS was provided bySander and Roland. They both are on the final round of fixing anyrelated issues and...
Details

Category: JBlogs
Our meeting time was spent primarily on testing and editing thenew user registration form.
Submissions
No submissions pending review; 1 came in yesterday and is beingreviewed
420 approved listings
JRD redesign progress
Reviewed and tested registration entry form on dev site, andadded issues to Jira
On the call:
Brian
Karen
Deb
Next meeting:
October 30, 2018 - working session (optional)
November...
Details

Category: JBlogs
Modern tours is extension for travel agencies, guides andeverything else associated with tours and travel business.
Packaged with LOTS of functions you will find this your number 1extension for travel & tour based website.
Extension includes:
- Add/Change/Remove: Tours, Locations, Categories, Coupons,Reviews, Custom registration fields, Reservations
- Payment gateways ( paypal + credit cards )
-...
Details

Category: Latest Extensions
Today the Joomla! Extensions Directory (JED) team met at 4 pmGMT via Glip to discuss our progress of current tasks.
In attendance: Jaz Parkyn, Anibal Sanchez,Dénes Székely, Hugh Douglas-Smith, Luca Marzo and TroyHall.

Absent: Daniel Dubois, Darek Śnieg (On leave)and Mark Lee.
Team Organization
...
Read more https://volunteers.joomla.org/teams/extensions-directory-team/reports/898-je...
Details

Category: JBlogs
View at the top of your site or any other notification area youwant to give your visitors. You can, for example, display apromotion, a schedule change notice, among others. In addition tothe message, you can parameterize a counter, discount coupon,outbound links and more.
Quickstart
Start with a ready to use theme that most adapts to yourneeds.
Counter
Add a countdown next to a promotion or...
Details

Category: Latest Extensions