Date: 9th May 2018
Time : 17:00 UTC - 18:45 UTC
Meeting Attendedby : Niels Braczek, Kasun Vithanage, Sandra Decoux, Geetanshu Mathur
Agenda For the meeting
Discuss the possible approaches to the desired solution.
Discussing solution in a detailed manner.
Describe the milestones for the project.
Discussing them and deciding the possible timeline for each one of them.
Conclus...
Details

Category: JBlogs
As previously announced here, the Joomla Project is working on a GDPR oriented release including tools to help you with the privacy of your websites.
Read more https://developer.joomla.org/news/725-goals-for-joomla-3-9.html
Details

Category: Development Team
In less than a month before we hit the half year mark into 2018. As most of you are aware of, most of us are located right at the heart of Malaysia, Kuala Lumpur. Our nation's 14th General Elections will be held on Wednesday (which is tomorrow) May 9th, 2018. As most of us would need to fulfill our duties to cast our votes, a special public holiday was declared by the care...
Details

Category: Developer News
Today we are incredibly excited to introduce Joocial 9 Beta 1 release. It marks the point where the new software is fully operational. All the moving parts are defined and working as expected. We have completed the architectural definitions and implementation of the core.
Joocial 9 aims to provide a better toolkit for post sharing running everywhere: iOS, Android, Desktop, and on the...
Details

Category: Developer News
Provide highlights in your website to link relevantwebpages,list skills related to service provision, sinalizeresoures from aproduct or give emphasis to a group of information.Choose onebetween various ready to use layouts and make in a fastwayhighlights that fit your site.
Slider and touchscreen when mobile
Improve mobile navigation with slider and touchscreenfeatures.
Text position
Set display...
Details

Category: Latest Extensions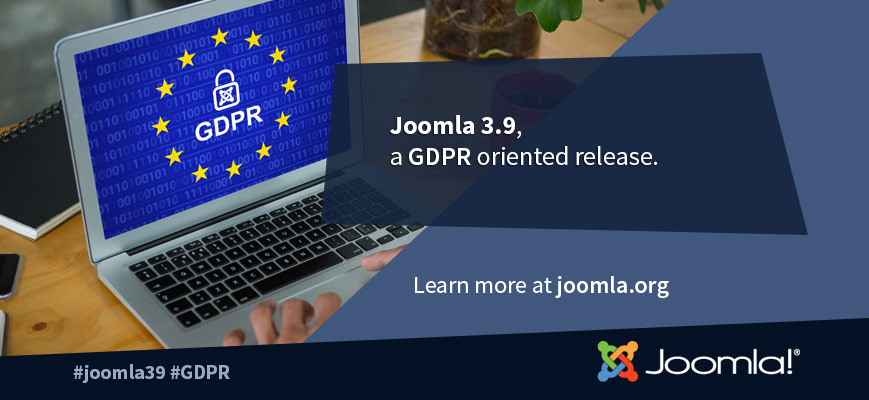 As you most probably know, the General Data Protection Regulation (GDPR) will enter into force on 25 May, 2018.
Joomla, listening to its users, intends to integrate a Privacy Tool Suite in the Joomla CMS to facilitate the compliance of your sites and to make developers' life easier to get their extensions compliant.
Read more https://www.joomla.org/announcements/release-news/5731-joomla-3-9...
Details

Category: JAnnouncements