This plugin inserts your Google Ads (Adwords) ConversionTrackingTag in order to track completed orders on your site.
Features:
insertion of the global site tag on every page
insertion of the event snippet after completed order ontheorder-confirmed page (tracking of billtotal and currency)
Read more https://extensions.joomla.org/browse/new/extension/extension-specific/virtuemart-extensions/bit-goog...
Details

Category: Latest Extensions
To renew our documentation, we have reviewed the content and relaunched the docs site with a new design and technology. It is powered by VuePress, and it is working amazing fast.
The new documentation comes in hand with the release XT Search for Algolia v1.4. XT Search is our brand new solution to empower the user experience of an Instant...
Details

Category: Developer News
In attendance:
Djamel kherbi
Brian Ronnow
Apologies:
Rowan Hoskyns Abrahall
Ahmad Moussa
Carlos Camara
No Shows:
Noemi Sanchez Del Rio
We had our first meeting in a while, meeting for the month of August, heldded from 19 pm to 20 pm CET on Google hangout, the following items were discussed.
Listing approval and updates, we had some new JUGS approved, Joomla...
Details

Category: JBlogs
Present:
Nicola Galgano
Harald Leithner
Student:
Olatunbosun Gabriel
Absent:
Marco Dings
Niels Braczek
Ricardo Fusco
Student has successfully fixed his pull request. The PR doesn't have been merged to the core till now but we hope it get merged soon. The student is still waiting on some feedback on some PRs.
Student submitted his summary to google: https://gist.github.com/bosunski/cf0...
Details

Category: JBlogs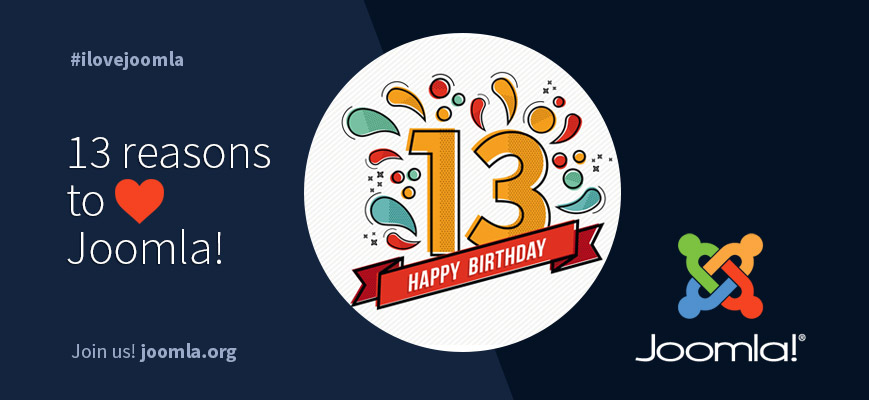 13 years ago, we set out with a vision – to develop a CMS that stood firm on its Open Source values. Instantly, the community was behind us – with more than a thousand people joining our project within just one day. Fast forward 13 years and you could say that we've come a long way. 14 versions in (major/minor), Joomla! now powers millions of websites, with more than 7950 extensions lining...
Details

Category: JAnnouncements
This amazing extension allows you to control all changes inuserprofiles.
If user decides to change some data on profile page -youimmediately receive email notification about it, so you canalwaystrack users activity.
You can specify who should receive such notifications -onlyadmins or maybe some other groups like managers. You can evensetupseparate email notification for users who made these...
Details

Category: Latest Extensions