Scheduling and Progress -- JRD Team Meeting - Tuesday, June 19, 2018
Agenda
Scheduling
Submission review status
Site development: a) Production progress, b) Plan adjustments, c) Outstanding items
Scheduling
Meetings are first and third Tuesdays of the month at 1430 UTC. See conversion for your own time zone.
That leaves the occasional 5th Tuesday to use as a...
Details

Category: JBlogs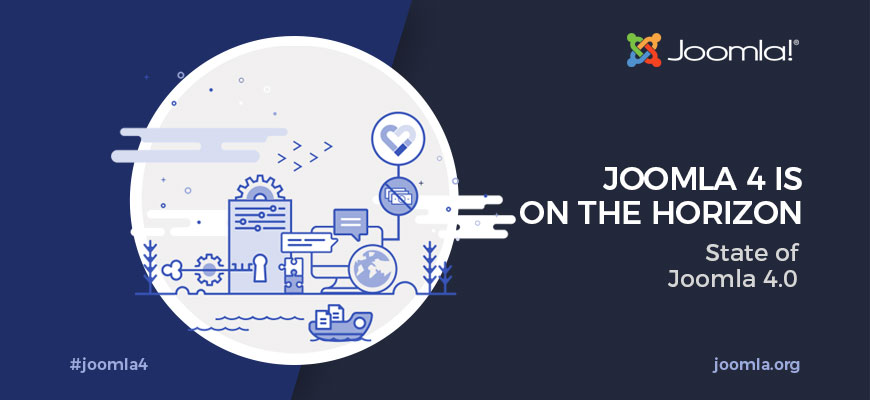 Following the release of Joomla 4.0 Alpha 3, the Joomla 4 Working Group has published below a status update on the anticipated release of Joomla 4.
Read more https://www.joomla.org/announcements/release-news/5736-update-on-joomla-4.html?utm_source=feedburner&utm_medium=feed&utm_campaign=Feed%3A+JoomlaAnnouncements+%28Joomla%21+Announcements%29
Details

Category: JAnnouncements
Today the Joomla! Extensions Directory (JED) team met at 2 pm GMT via Glip to discuss our progress of current tasks.
In attendance: Jaz Parkyn, Anibal Sanchez, Hugh Douglas-Smith, Luca Marzo and Mark Lee.

Absent: Aleksander Kuczek, Daniel Dubois, Dénes Székely, Darek Śnieg (On leave), Markus Bopp, Martin Mueller, Miron Savan, Paul Franklin, Troy Hall and Sotiris Katsaniotis.
...
Read
Details

Category: JBlogs
Joomla, one of the world's most popular Content Management Systems (CMS), announced today its partnership with RIPS, the technology leader for PHP application security testing.
Read more https://developer.joomla.org/news/739-rips-becomes-joomla-official-code-analysis-partner.html
Details

Category: Development Team
✔ Instant Search and Autocompletion for Your Site, poweredbyAlgolia
XT Search for Algolia integrates your siteandAlgolia. Algolia is the smartest way to improve search onyoursite. Autocomplete and Instant Search are included, along withfullcontrol over the look, feel and relevance.
What is Algolia?
Algolia is a hosted full-text, numerical, and facetedsearchengine capable of delivering real-time...
Details

Category: Latest Extensions