Hello Community Members,
following the email received by Slack on July 18, 2019 at3:31 PM (CEST), hereby to inform you about somemeasures applied to the accounts on the Joomlaworkspace.

Even if Joomla does not use Slack anymore as main communicationtool between volunteers, it appears that accounts are still aliveand some members could have access to this workspace.
Given that some credentials were...
Details

Category: JBlogs
JRD Status: July 2 - July 16, 2019
1 new approval
Approval total: 453
Topics
Front-end design and StoryBrand brand narrative: note, must beconsistent with typography, header, footer, main menu in Joomlaproperties. We plan to have a working session to go through SBframework on August 6th meeting.
Functionality issue with provider editing their listing, i.e..ACL and edit own, should be...
Details

Category: JBlogs
Joomla 4, our next major version, is actively developed thanksto our great volunteer community. A lot has happened during thepast months!
Read more https://developer.joomla.org/news/788-joomla-4-on-the-move.html
Details

Category: Development Team
An easy-to-use Joomla Plugin to add custom CSS styles thatoverride Extensions and Theme default styles.
Features it has :

Works with any templates.Options here to optimize inline CSSYou can enable or disable GzipCross browser support.Simple and Friendly user interface.Ease to use.
Supported Platform:
Joomla 3.x and Joomla 4.X

Note : Any issue let me know. Joomla latest version (3.x and 4.0) tested...
Details

Category: Latest Extensions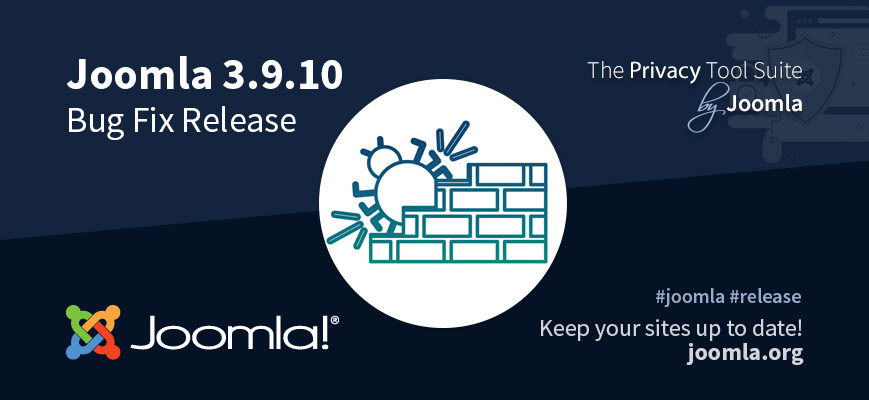 Joomla 3.9.10 is now available. This is a bug fixrelease for the 3.x series of Joomla which addresses one bugintroduced into 3.9.9, affecting template styles of multilingualweb sites....
Read more https://www.joomla.org/announcements/release-news/5774-joomla-3-9-10.html?utm_source=feedburner&utm_medium=feed&utm_campaign=Feed%3A+JoomlaAnnouncements+%28Joomla%21+Announcements%29
Details

Category: JAnnouncements
Joomla Production Department Meeting
Date: July 02, 2019
Time: 17:00 UTC
Total time of meeting: 30 minutes
Attendees:
Harald Leithner (Department Coordinator), Luca Marzo(Assistant to the DC), David Jardin (Team Leader), Nicola Galgano(Team Leader), Philip Walton (Team Leader), Sandra Decoux (TeamLeader), Marco Dings (Team Leader), Robert Deutz (Team Leader),Benjamin Trenkle (Team Leader).
Apologies:
Geo
Details

Category: JBlogs