Top Actual News is a joomla module designatedtointroduce the users with the latest articles on your website.Themodule shows the users the articles title, the article image,theautor of the article, number of views, date of update andarticletags. The module is highly compatible for the front of thewebsiteor for a specific thematic page - Sports, Entertainment,Fashion,Lifestyle, Beauty,...
Details

Category: Latest Extensions
In a Joomla multi-language site, user login redirectionafterselecting the related language from module switch languageshall beto the correct redirect page.
Read more https://extensions.joomla.org/browse/new/extension/site-management/url-redirection/multilanglog/?utm_source=feedburner&utm_medium=feed&utm_campaign=Feed%3A+JoomlaExtensions+%28Joomla%21+Extensions+Directory%29
Details

Category: Latest Extensions
The widget displays the number of users on the site. A userisconsidered online if it is at least on one page.
Widget sends information about the user's surfing to service.Theservice provides statistics of visits pages, rating ofpages,statistics of using browsers and using search system by usersalsoa sequence of transitions visitor.
The widget has settings the appearance and variouslayoutoptions.
Read
Details

Category: Latest Extensions
Take full advantage of the recent releases with a new or renewed membership purchase at 30% off.
This is a great opportunity to Join the Club!: Access and support services to all Extly's extensions for 1-Year. The Extly Club is your source for all of our extensions.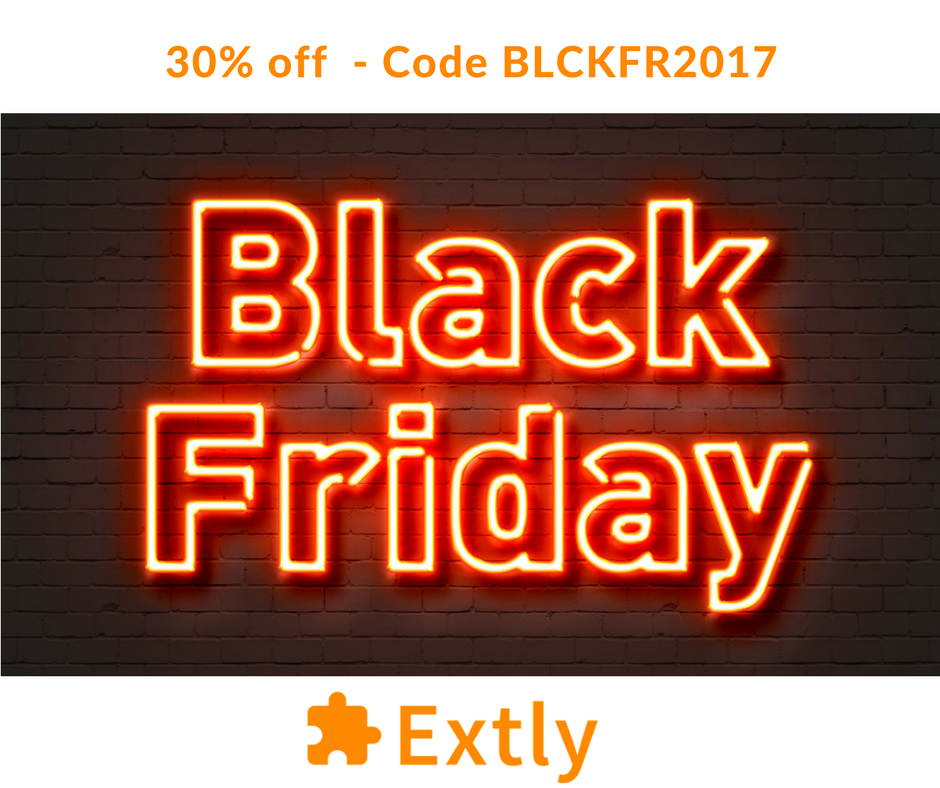 Valid until December 1st, 2017
Read more https://www.extly.com/blog/22-latest-news/706-black-friday-cyber-monday-20...
Details

Category: Developer News
Ai Chatbot or Conversational forms componentisa new way to optimize conversions. This component make it easytoengage visitors in a more conversational way.
Component backend allow you to create multiple Conversationalforms,each conversational form could be used with one menuitem.
Each conversational form allow you to create your own questionsandtheir options if questions are optional types eg....
Details

Category: Latest Extensions
Easily Translate addons of SP Page Builder component.
You don't have to duplicate all page , only translate therequiredfield for the translation like title, description...(depends ofthe addons)
The last version support the following addons :
•accordion
•article
•button
•buttongroup
•calltoaction
•carousel
•feature
•flipbox
•gmap
•heading
•image
•module
•pricing
•progressbar
•tab
•textblock
Read more https://exte...
Details

Category: Latest Extensions
Make your shop more attractive with ajaxsearchresults.
Virtuemart Ajax Live Search is asimple,Lightweight & fully customizable virtuemart ajax livesearchmodule with tons of options. It allows users tosearchproducts, categories and manufacturers inyourshop/website, and shows the search results in real time.
Just enter a few letters and the products, categories andbrandswhich best match your...
Details

Category: Latest Extensions